Flower and Diamond Earrings
Only 1 in stock: Ships in 2-3 Business Days
Includes Express Shipping
Express items require an adult signature upon delivery.
We will contact you to confirm a delivery date and will not ship your order until a delivery date has been confirmed with you via email.
You must be present to sign for the package when it arrives on the date we schedule with you as additional delivery attempts cannot be guaranteed.
If a package is returned to Brady Mesch Design at no fault of our own, you may be responsible for re-boxing and re-shipping charges.
We do not ship Express mail on Friday, Saturday or Sunday.
Each piece is photographed, documented and packaged with absolute care before dispatch. If your package arrives damaged or incorrect, you must contact us within 24 hours via email to be eligible for an insurance claim or refund.

Local Pickup:
If you'd like to make an online purchase but would prefer to pick it up at our showroom, please let us know via email and we would be happy to arrange a pickup time during our business hours.

International Shipping:
International shipping is currently unavailable via our website. For International shipments, please contact us via email.
From The Flora Collection by Il Maestro Acquafresca.

These incredible Flower Earrings were created by moving metal with a hammer and chisel, known as chasing and repoussé. The centuries-old Italian technique allows the artist to capture precise detail of the intricate anatomy of the subject. Each piece made by using this ancient relief technique is one of a kind.


Style: Contemporary
Type: Earrings
Metal: Fine Silver
Stones: 0.63ct diamonds
Technique: Chasing & Repoussé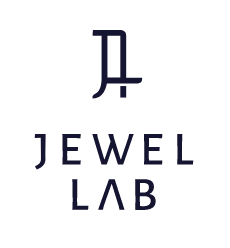 Jewel Lab
Jewel Lab is a collaboration between Costa Rican designer and goldsmith Andrea Castillo and renowned Italian Master of Art Fabrizio Acquafresca.
Delivery & Returns
Our Message