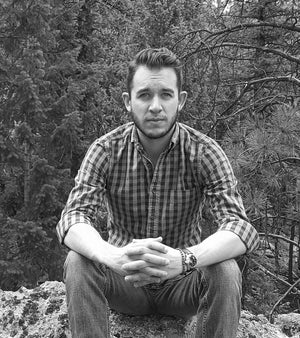 Designer | Metalsmith
Brady Mesch is a designer and goldsmith best known for his expert hand engravings and one-of-a-kind high jewelry pieces. Informed by his dual interest in contemporary and classic design, his pieces are comprised of fresh forms that reflect centuries of elegant ornament in jewelry. 
Brady has produced work for several renowned jewelry designers across the United States and has completed rigorous academic programs under internationally recognized master jewelers and engravers.

His hard-earned skills have placed him in a growing movement of millennial jewelers who are reviving the tradition of hand-fabrication in custom jewelry.  
Brady's work can be seen at our newly opened shop in Evergreen, Colorado
See what's new